Crated Spitfire Film Found In IWM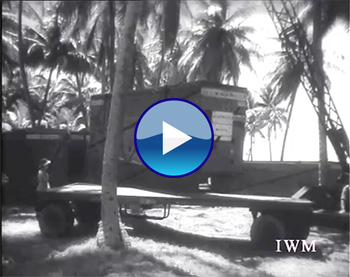 Earlier this year we did an extensive search of film archives both here in Australia and overseas to see if we could track down film of crated Spitfires – something we've been trying to track down for years. Well as luck would have it the Imperial War Museum in London did have some footage.
It's remarkable footage as it shows the crates not only being unloaded and transported, but an aircraft being taken from its crate and reassembled by ground crews. We've never seen anything like this before so to find it was absolutely sensational.

» read more
The film was shot in the Cocos Islands, a remote island group in the Indian Ocean that's been administered by Australia since 1955. During World War II the islands roughly half way between Australia and Sri Lanka were home to three bomber squadrons and 136 Squadron who brought Mk VIII Spitfires with them – the ones shown in the film.
The film is very exciting for us as we can now get a sense of the size of the crates and the difficulties in moving them around as they must have done at 6AD Oakey during the war.
The footage is being made available under the IWM's non-commercial licence conditions and remains © IWM. http://www.iwm.org.uk/collections/item/object/1060028994

» read less
Remarkable New Lead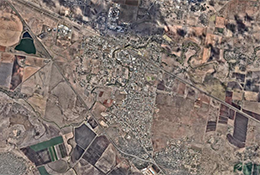 Following around two months of research by ourselves working with a government department, we've uncovered what has to be our most amazing lead yet.
Following the end of World War II, 6AD Oakey was effectively shut down and the 550 aircraft that had arrived there were left out in the paddocks around the airfield awaiting disposal. The order of the day to base personnel was, 'once you've cleared out the hangars and storage areas, you can go home'.
» read more
So as we've heard time and time again there was a mad rush to get rid of everything any way the personnel could. if there was a creek, a gully, a culvert, a depression in a paddock and of course a mine shaft, stuff was dumped in it. As long as it was gone from the base, that's all anyone cared about. Which leads us to our discovery.
On the 15th November 1945, around the time when base personnel were furiously demobbing and clearing out the base any way they could a report appeared in an obscure, but official government document. And here's the killer –
It gives us the EXACT location where some of the base rubbish/equipment/junk was dumped. And the location was BIG. We believe this site has never been explored before. So to keep things on the quiet, we've had to hide the exact location (sorry) from the text. Here's what was written:
"Large lorry loads of rubbish from the Oakey RAAF Depot have been dumped in a xxxx xxxx xxxx about xxxx yards from the xxxx xxxx from xxxx to xxxx at xxxx."
Just incredible. Now if we could just find the money to get up there and do something about it…
» read less
Broken Wings 'Moments' go live
Since we began Broken Wings all those years ago, we've come across an amazingly diverse range of people who have shared their stories in interviews that we've conducted all over Australia. Everyone from former RAAF pilots, ground crew and serving military personnel to museum curators, aviation engineers, farmers, aircraft collectors, restorers and the list goes on. And in those interviews will feature heavily in our documentary when it's completed.
Given we have so much wonderful material – literally terabytes of the stuff – we thought rather than wait until the doco is complete, we'd start putting up what we've called 'Broken Wings Moments'. Short one to two minute clips from our many interviewees to give you a sense of the breadth of this story and how it's almost become folklore throughout Australia.
Every week we'll be uploading two or three clips to YouTube and there'll be links to them on the homepage of our website and through our Facebook page. Hope you enjoy them.
Broken Wings is a documentary film currently in production in Melbourne, Australia. It explores the legend that a quantity of brand new Spitfires still in their original shipping crates, are buried somewhere around the township of Oakey in southern Queensland. Some 553 Spitfires along with Kittyhawks, Mustangs and Boomerangs were disposed of at 6 Aircraft Depot, Oakey at the conclusion of World War II. James Carter and Karl von Moller, both warbird enthusiasts and film makers from Melbourne are behind the venture and it's their fascination with warbird aircraft and a desire to tell a remarkable story, that's been driving this exciting project for the past 16 years.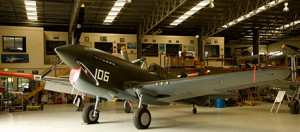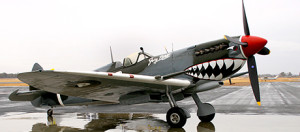 View Our First Trailer
To give you some sense as to how the whole project is taking shape, we've completed our first trailer for Broken Wings. It's by no means the final trailer, but it will give you some sense of where the project is heading. Of course with our recent trip to Vanuatu now in the mix, things might take a different direction and we may fold Broken Wings into Wreck Adventures. But now that we've just completed the next phase of interviews and filming, we're putting together another trailer that will provide even greater taste for what lies ahead. We hope to have the trailer completed soon, so keep an eye out on the website. In the meantime, click on the image and get a feeling for why it's such an exciting project.