Government Investigated Missing Disposals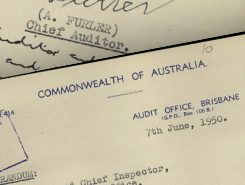 It never ceases to amaze us what you can uncover in the National Archives. Following a three week search, we discovered a new document that hadn't been digitised before and it sounded intriguing – particularly as it mentioned 'liquidation', 'aircraft' and 'Queensland' in its title. What it's revealed is that the Commonwealth Auditor was brought in to investigate irregularities in the bookkeeping relating to the disposal of aircraft and their components in Queensland.
» read more
The issue seems to have arisen from the fact that the disposal teams were basically throwing everything to be disposed of in crates for final destruction and weren't segregating the items for post-war use separately. Some of the documents within the file also mention that 'pilfering' was going on and due to the remoteness of many of the stored aircraft, it was difficult to control.
One of our interviewees, Laurie Wenham worked at the old Oakey Air Force base post war and was in charge of decommissioning the instruments in the aircraft with a hammer and chisel. It was his job to drive the chisel through the faceplate of every instrument in every aircraft to ensure they wouldn't be pilfered or souvenired prior to the aircraft being chopped up. His stories are fantastic viewing and he too confirms that not everything on the disposals lists was being disposed of in the correct manner. In fact on many occasions, according to Laurie, items including aircraft fuselages were placed outside the base fence line, which at the time was nothing more than a basic post and wire fence and picked up after hours at night by unknown parties.
So what does this mean for our search? Nothing earth-shattering but it does confirm that items destined for the wreckers furnaces or scrapyards never made it to their intended destination. Which in turn aids in stoking the embers of the Oakey legend.
If you'd like to read some of the National Archives document, click the document image above.
» read less
New leads from Oakey, Queensland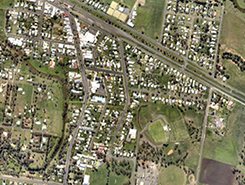 2016 has started out with more than we imagined it would with an interesting new lead on our search in Oakey.
Oakey was put on the backburner due to our adventures in Vanuatu as well as a distinct lack of new information to research. Just about every lead we could follow, has been investigated over the past 16 years – or so we thought.
» read more
We received an email from an Oakey local who has remained in contact with us over the years. He described to us yet another story of an aircraft and parts burial not far from Oakey in an area previously investigated by not only us, but a number of people some years ago. It's prompted us to visit the National Archives again and see what we can uncover, as well as make contact with State Government authorities and other organisations to see what information they have in their archives.
The story itself is very similar to those we've heard in the past regarding post war burials of aircraft and parts simply to get rid of them at the end of the war. It's a story we've heard many times over, often with a slightly different twist to it each time it's told.
Whatever the case, it has to be followed up. So we're waiting to hear back from an archive in Queensland that will hopefully have some detailed information that could really point us in the right direction. But who knows. Maybe this story will lead us no where, or it just might be the one? Our contact will be having a beer with the Oakey local who shared the story with him to see what else he knows.
» read less
The Mysterious Japanese Zero at Sale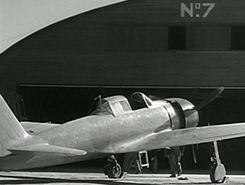 Royal Australian Air Force (RAAF) Base East Sale in Eastern Victoria, Australia has had quite a history beginning with is establishment as a gunnery and bombing training base for RAAF crews during World War II.
Opening on 22 April 1943 the base began life as the home of No.1 Operational Training Unit (1 OTU) flying Bristol Beaufort light bomber aircraft.
» read more
In addition to the Beauforts, a variety of different aircraft operated from the base including Lockheed Hudsons, Airspeed Oxfords and Fairey Battles. By wars end, over 3,000 RAAF aircrew had been trained at East Sale. And while it was primarily a training base, maritime surveillance and convoy protection units also operated from the base throughout the war.
One fascinating story concerning the base is that of a Japanese Zero aircraft that was at RAAF Base East Sale at the end of WWII. There is absolutely no doubt the Zero was there with various artefacts featuring prominently in a display at a local museum. We also have in our possession, a document from the National Archives of Australia (NAA) that speaks of its existence. There are also first hand accounts from people who saw it and photographs of parts of the aircraft after it had been disassembled. The big question is how it got there?
Some say it was flown in by a Japanese pilot who surrendered and was subsequently interned. But we have other theories as to how it ended up at Sale. We're currently looking into the story further and will hopefully have more to report soon.
» read less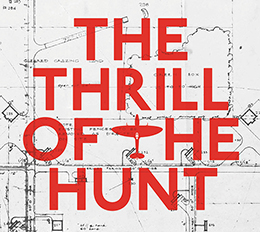 In Other News
Interesting Finds In Vanuatu
Our contacts over in Vanuatu have been busy recovering old bomb tail fins from the jungle and the waters around the Island of Santo. Click here to head over to our Facebook page to see what they've found.
New Shoot Gallery
We've just added a new gallery to our website. But don't get too excited as it's not a whole bunch of new images of warbirds, but a collection of images from our shoots showing some of the people and places that we've been to recently. You'll find it in our menu or click here.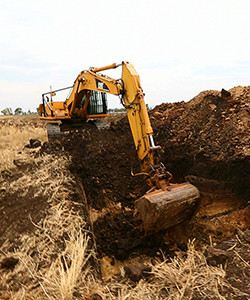 Broken Wings is a documentary film currently in production in Melbourne, Australia. It explores the legend that a quantity of brand new Spitfires still in their original shipping crates, are buried somewhere around the township of Oakey in southern Queensland. Some 553 Spitfires along with Kittyhawks, Mustangs and Boomerangs were disposed of at 6 Aircraft Depot, Oakey at the conclusion of World War II. James Carter and Karl von Moller, both warbird enthusiasts and film makers from Melbourne are behind the venture and it's their fascination with warbird aircraft and a desire to tell a remarkable story, that's been driving this exciting project for the past 16 years.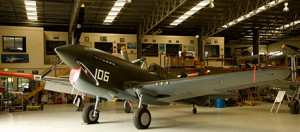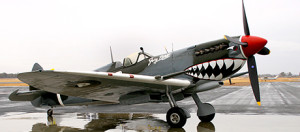 View Our First Trailer
To give you some sense as to how the whole project is taking shape, we've completed our first trailer for Broken Wings. It's by no means the final trailer, but it will give you some sense of where the project is heading. Of course with our recent trip to Vanuatu now in the mix, things might take a different direction and we may fold Broken Wings into Wreck Adventures. But now that we've just completed the next phase of interviews and filming, we're putting together another trailer that will provide even greater taste for what lies ahead. We hope to have the trailer completed soon, so keep an eye out on the website. In the meantime, click on the image and get a feeling for why it's such an exciting project.