The Documentary
A phenomenal amount of time has been spent exhaustively researching the legend of the Oakey Spitfires, with the view to creating an exciting documentary film. We have spent literally thousands of man hours combing through archives, defence and mining records, travelled to libraries, museums, newspapers, examined personal collections and spoke to and interviewed warbird enthusiasts, Australian Defence Force personnel and museum curators all over Australia and around the world to find out everything we possibly could about the legend of the buried Spitfires.
Over the next six months we hope to spend around four weeks shooting in and around Oakey in an effort to complete principal filming of the documentary. Of course this will include a search of selected targets with ground penetrating radar, which hopefully will uncover what's eluded us for the past 16 years.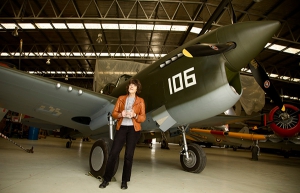 "For the amount of stories that are around,
they have to be there."

What's Driving This Project?
Broken Wings is more than just finding the aircraft. In fact it works on a number of levels. Interwoven with the search itself is exploring the people and stories behind the myth, to capture some of the romance of the time and in particular the Spitfires. We will interview a range of people directly involved with the aircraft from those who worked at the base during the war, former Spitfire pilots and Oakey locals, to present day Spitfire owners, museum curators and former and serving Air Force personnel. Not only will we take our audience on a journey of discovery, but we'll educate them along the way and provide them with a range of insights, stories and history of particular relevance and interest to the documentary.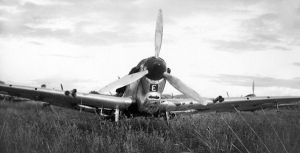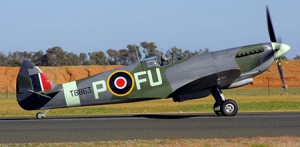 We also want to find out, just what makes the Spitfire so special? There exists a passion for Spitfires that doesn't exist with any other aircraft. The grace and rightness of the Spitfire make people love it still. In the public imagination, and no matter how doughty the role played by other aircraft, it was the Spitfire that 'won' the Battle of Britain. For those that are old enough to remember it first hand, it became a symbol of freedom, the aircraft that won the war. But to a much younger audience it's simply a thing of sheer beauty from a bygone era. It's shape, it's design, it's sound and the way it so gracefully cuts the air, fills the hearts and minds of people of all ages. The Spitfire has almost taken on a life of its own.And for this reason we feel our documentary will have incredibly broad appeal across a very wide audience, particularly if we discover even just one aircraft.